If you're looking to go out for a night on the town, Denver has plenty of notable restaurants that are sure to provide a fun and affordable time. Whether you're craving an authentic taco, on a quest to find the best barbecue, or seeking more traditional American cuisine, DiningOut Pasbook's Denver restaurant passport offers access to countless unique culinary experiences. Below, check out ten exciting food experiences waiting for you in the Denver metropolitan area.
Top 10 Culinary Experiences in Denver
1. Carnivore Exotic Taqueria
Located inside the Edgewater Public Market, Carnivore Exotic Taqueria serves an array of tacos, quesadillas, and shareable platters. Share a plate of nachos or an order of angus steak tacos while soaking up the unique atmosphere of the adjacent market. After you finish your meal, you can enjoy the rest of your evening browsing local art in the gallery or attending one of their social events. The Edgewater Public Market hosts eclectic events year-round, so be sure to check the market calendar to align your meal with a fun evening outing.
Visit Website | Order Passbook
2. Stout Street Social
Looking for a more social dinner in Denver? Stout Street Social is an established and popular neighborhood gathering place to check out with your Denver restaurant passport. Their menu consists of traditional American cuisine, with a wide selection of custom burgers and specialized seafood dishes like the Blackened Fish Tacos and Honey Glazed Salmon. Stout Street Social also hosts social events and gatherings for holidays and public events, such as Valentine's Day, Super Bowl Sunday, and the Fourth of July.
Visit Website | Order Passbook
3. Hopdoddy Burger Bar
Hopdoddy Burger Bar offers an array of handcrafted burgers and brews coupled with a generous selection of beer and wine. Visit this Denver passport restaurant and choose from a wide selection of classic burgers. Be sure to split a serving of loaded brussels sprouts or shareable fries amongst a group. Hopdoddy makes an effort to support local music, so you can count on a vibrant musical event while you are enjoying your meal. If burgers aren't your style, you can also turn any burger into a bowl or specialized salad.
Visit Website | Order Passbook
4. Colorado Campfire
Looking for a classic, tasty weekend brunch spot? Grab your DiningOut Passbook and head to Colorado Campfire. A signature Denver passport restaurant located on 19th Avenue in the heart of the city, Campfire offers a menu full of beef, chicken, and pork dishes with meat sourced directly from Colorado. Enjoy your meal under the lights of their outdoor patio or opt for a seat in the main dining area. If you're looking for just a quick bite, Campfire is your place to go with a Happy Hour menu that includes elevated versions of classic snack foods like chicken tortilla nachos and fried pretzel bites.
Visit Website | Order Passbook
5. Sugarfire Smokehouse
Located in the heart of Westminster, Sugarfire Smokehouse couples famous smokehouse BBQ with a fun, family friendly atmosphere. Use your Denver restaurant passport, DiningOut Passbook to explore their diverse menu of amazing St. Louis, Kansas City, and Memphis BBQ specials. Decorated with the original work of Denver artists, Sugarfire's indoor dining room provides a vibrant environment to enjoy an evening meal. Or you can treat yourself to a brisket sandwich and drink on their outdoor patio, garnished with fire pits and local art.
Visit Website | Order Passbook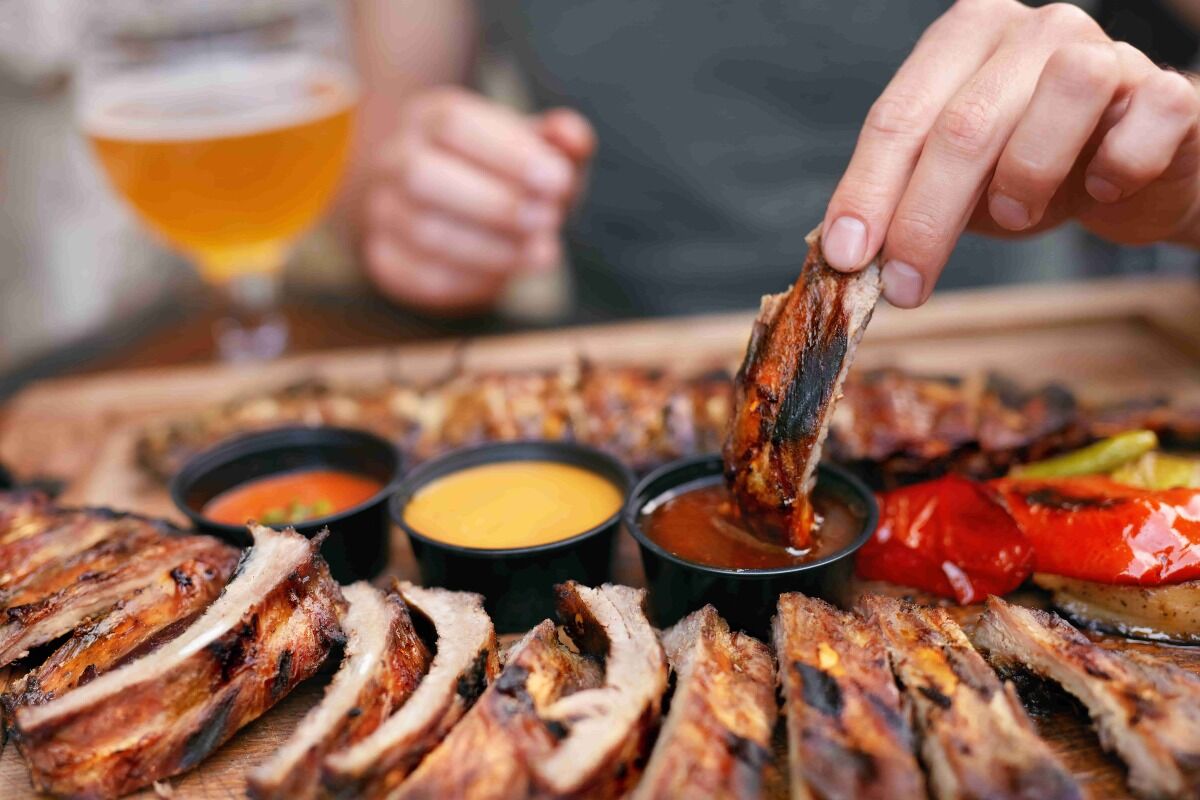 6. Sloan's Bar and Grille
Sloan's Bar and Grille is built on the belief that every city deserves a bar and grill that offers tasty food in a classic, neighborhood environment. Sample this Denver passport restaurant's array of menu choices, from build your own burgers to specialty sandwiches. If you're looking for a fun night out, be sure to enjoy your meal during one of Sloan's special events, such as Wednesday Night Trivia or Monday Night Rock n' Roll Bingo. For those looking to sample exclusive culinary offerings, Sloan's also offers daily specials such as Waffle Wednesday and Fish Friday.
Visit Website | Order Passbook
7. GQue BBQ
With five locations scattered throughout the Denver metropolitan area, GQue BBQ is a Denver passport restaurant you won't want to miss. Grab their BBQ pork, brisket, or ribs, or try a signature side. If you're bringing a large party, you'll want to check out their Family Feast which includes 1 ½ pounds of meat along with three sides.
Visit Website | Order Passbook
8. La Sandia
Discover a revitalized menu of Mexico classics at La Sandia using your Denver restaurant passport, DiningOut Passbook. Chef Richard Sandoval, internationally recognized as the father of Mexican cuisine, elevates traditional Mexican dishes such as street tacos and carne asada with innovative techniques. La Sandia offers an expansive menu, with multiple options for happy hour, lunch, dinner, and even kids meals. If you're looking for the ultimate culinary experience, be sure to enjoy your meal during a special event such as Margarita Monday or Taco Tuesday.
Visit Website | Order Passbook
9. Grange Food Hall
Complete with a brewery, a bar, and an array of food stalls, Grange Food Hall is a unique Denver passport restaurant to check out. With a design inspired by historic community centers, Grange Food Hall offers a wide selection of food options including sushi, ramen, and woodfire pizza. If you're looking for a night on the town, be sure to check out their Trivia Tuesdays or Fiddler's pregame. Located just a block away from the popular Fiddler's Green Amphitheatre, Grange Food Hall is a great space to enjoy dinner to kick off your night of entertainment.
Visit Website | Order Passbook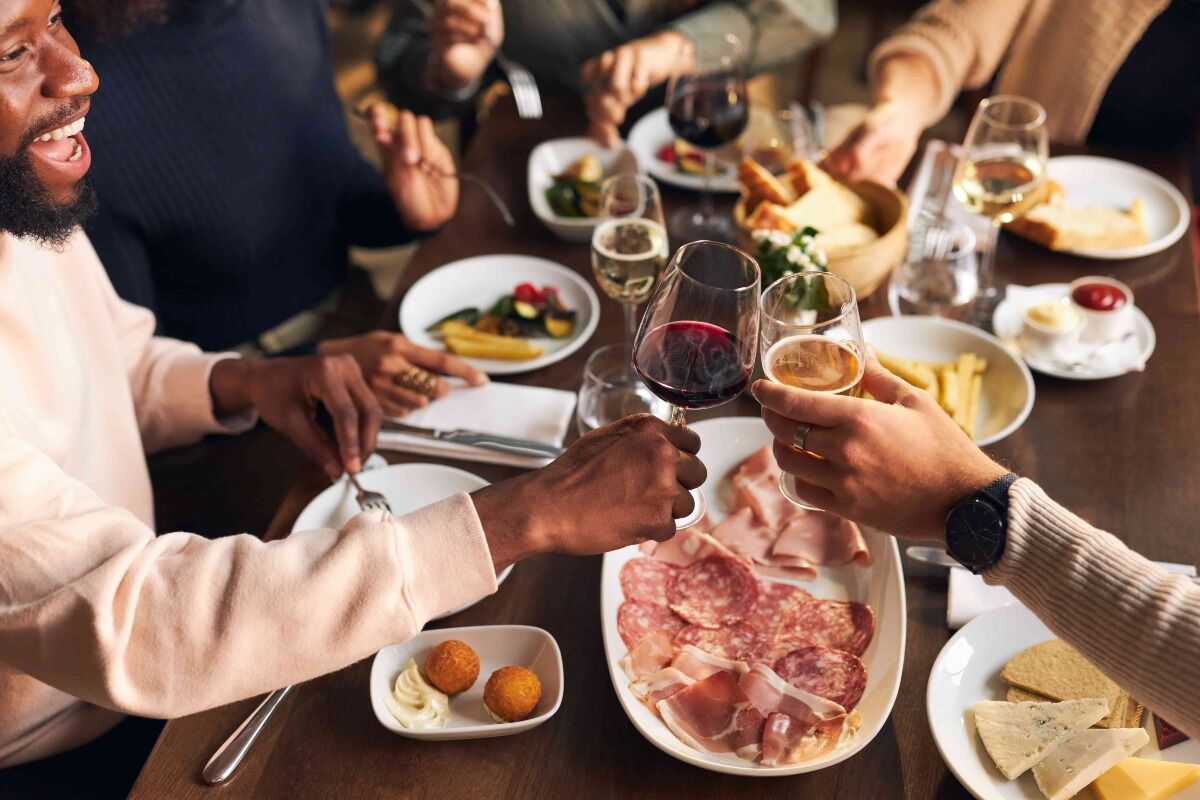 10. Wild Taco
Looking for an authentic Mexican dinner, but aren't sure where to go? Grab your DiningOut Passbook and head down to Wild Taco. They offer a robust Mexican menu, including a hearty selection of tacos and burritos. Share a large plate of carne asada yucca fries or dive into some poke nachos.  If you're dining with a large party, you can also book their back patio, which is perfect for events. Every party hosted at Wild Taco also includes a custom chef-prepared menu and a handcrafted cocktail selection. Whether you're hosting an event with friends, or just enjoying a dinner for two, Wild Taco can customize your experience to your liking.
Visit Website | Order Passbook
Experience Denver Dining With DiningOut Passbook
Don't miss out on all these fun food deals in Denver. With DiningOut Passbook, you can couple a delicious meal with a night of activity without breaking the bank. DiningOut Passbook is your specialized guide for new culinary experiences in Denver.
Fun Food Deals in Denver: Get Started With DiningOut Passbook
There are countless fun food deals waiting for you in Denver if you know where to find them. Get a Denver DiningOut Passbook before they sell out and explore the variety of local culinary experiences Denver has to offer. Order a printed book or download the app today to start exploring these Denver passport restaurants.