$39.99
$99
Atlanta
Take a culinary tour of Atlanta
Enjoy 2-for-1 entree & drink deals all over town
Offers valid until November 30th, 2023. Buy now for just $39.99 ($60 OFF)! *Selling fast!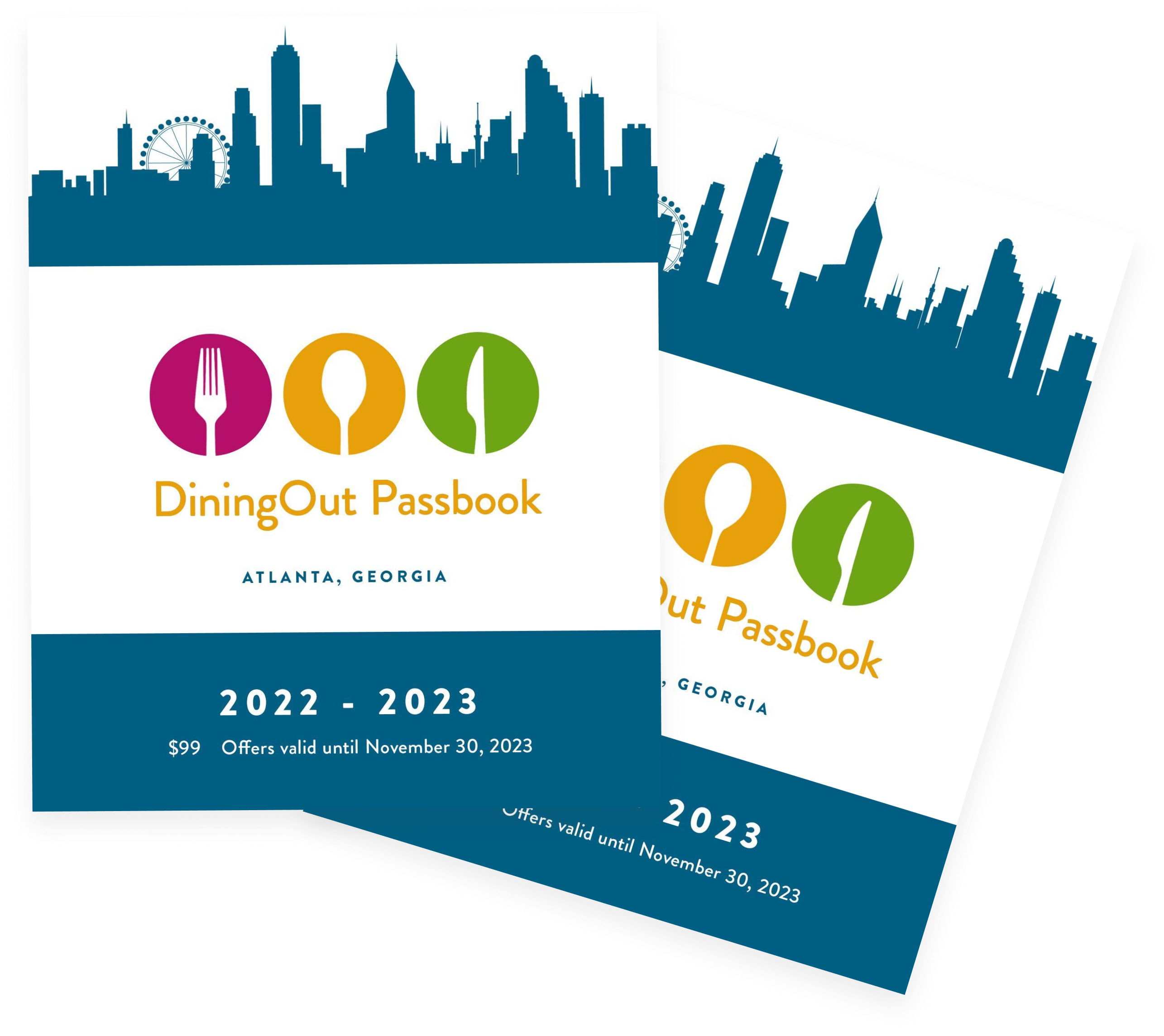 Not ready to buy?
Drop your email below and we'll notify you before the next price increase and other exclusive offers.
2022-2023 Participating Restaurants
Featuring 100+ of Atlanta's Best Restaurants
Agave
Apron and Ladle
Athens Pizza
Atl Fusion BBQ
Bad Daddy's Burger Bar
BAD Gyal Vegan
Baked Kitchen
Bantam Pub
Big Game
Big Ketch
Big Oak Tavern
Blaqhous
Bok You
Bowl-Shi
Cafe Bombay
Calle Latina
Campagnolo
CENITA
Chick and Cone
Chido y Padre
City Eats
Continent Restaurant & Cigar Lounge
Cosmos Little Italy
Creme de la Crepes
MSM
Curry up Now*
Daily Draft, The
EATS
Eggs Up Grill*
El Patio
Elevation Chophouse
Fairway Social
Firepit Pizza Kitchen
Flying Biscuit*
Four Fat Cows*
Freight Kitchen
Genki Noodle
Guac y Margys
Hamp and Harry's
Henry's Midtown
Hero Doughnuts
Hibachi Express
Hippie Hibachi CFW
HOBNOB*
Hook Line & Schooner
How Crispy Express
Hudson Grill*
Iron Hill Brewery*
It's Baked Baby The Works
J's Mini Hotpot
Just Loaf'N
Karv Kitchen
Kuzina Christos
La Luz
Lifting Noodles
Los Maracuchos
Masti Indian
McCray's Tavern*
Miltons Cuisine
Montaluce
Mr Fries Man
Mukja Korean Fried Chicken
Nancy's Chicago Pizza Roswell
O Mi Ga
Ocean & Acre
Park Tavern
Parkers on Ponce
Pete's Hot Dog
Pharaoh's Palace
Philly & Wraps MSM
Philly G Steak
Piastra
Pirates Boil, The
Pisanos
Pita Street Food MSM
Pizza Palace
Poke Buri*
Ponko Buckhead
Ponko Chicken MSM
Ponko Decatur/Midtown
Pop Bar Alpharetta
REEL Seafood
Restaurant 10
Rodney Scott's BBQ
Rootstock
Rosie's Cafe*
Sandtown Pub
Selva Sanna The Works
Sempre Fi
Senor Patron Midtown
Smitty's Lockdown BBQ
South Cobb Diner
Southern Gentleman
Tabla
Taverna Plaka
Thrive
Tin Lizzy's*
Tupelo Honey
Umbrella Bar
Vero Pizza
West Cobb Diner
Westside Motor Lounge
Willie Jewell's BBQ
Yakititori
Zocalo
Zucca Pizzeria Ralph's
*Multiple Locations
IMPORTANT INFORMATION ON RECEIVING YOUR DISCOUNTS.
Valid through 11/30/2023
No individual pages, copies of pages, or ripped out pages will be accepted as valid.
Only one Passbook will be accepted per table or takeout order. Each offer may only be used once. ONLY ONE OFFER MAY BE REDEEMED PER VISIT.
BUY ONE, GET ONE applies to item of equal or lesser value than the purchased item. The "buy one" portion is automatically applied to the more expensive item.
Offers may not be combined with other offers or discounts, including happy hours. Passbook deals are also not valid during major holidays, including Denver Restaurant Week.
Passbook offers are valid for dine-in only, takeout only, or both as specified by each individual offer page. Delivery orders are excluded, and offers cannot be applied to online ordering.
IN THE EVENT OF A DINING-IN SHUTDOWN, MANY DINE-IN PAGES WILL BE VALID FOR TAKEOUT.
PLEASE CALL AHEAD TO THE SPECIFIC RESTAURANT TO ENSURE YOUR OFFER PAGE IS REDEEMED.
PLEASE BE SURE TO TIP ON THE FULL AMOUNT OF THE BILL BEFORE THE DISCOUNT. OUR SUPPORT IS NEEDED NOW MORE THAN EVER.
The 2022-2023 DiningOut Passbook expires on 11/30/2023 (subject to change).