The food scene in the Mile High City has seen tremendous growth with many flocking to the city for the dining experience. The mountains are not the only allure to Denver, Colorado, with many hole-in-the-wall restaurants offering exclusive dining options. Locals enjoy the culinary influences from the various neighborhoods in the city, with artistic and industrial styles in RiNo to modern and experimental dishes in LoDo.
It can be daunting to uncover the best restaurants and hidden gems in a new city. DiningOut Passbook provides a curated guide to help you enjoy your experience in Denver even more. Plus, the convenience of an app provides a vehicle to easily navigate the city to find the best restaurants. Exploring a city has never been easier than with DiningOut Passbook.
What are Denver Restaurant Coupons?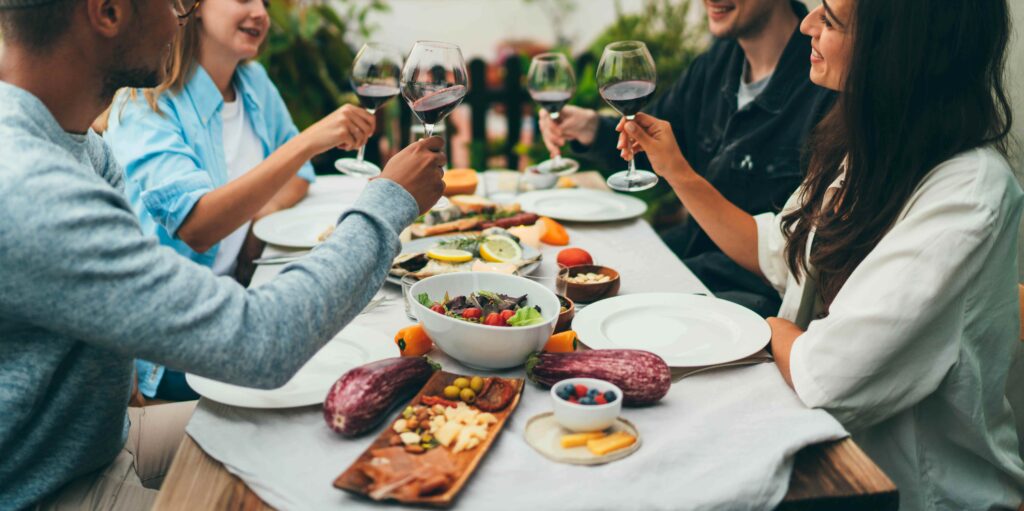 The 2022/2023 DiningOut Passbook works with many restaurants in and around the city to provide you with the best deals. If you are a foodie, you'll enjoy exploring the dining options while also saving money. The value grows the more you use DiningOut Passbook as you have access to exclusive deals and discounts. There are many benefits to investing in a Denver coupons restaurant book. These benefits go beyond just the savings, but all the other opportunities that you are exposed to while exploring the city.
Benefits of a Denver Restaurant Coupon Book
Denver Food Scene
The growing culinary scene in Denver has brought in many to try their unique and tasty dishes. On every corner, you can enjoy a dining experience you cannot find anywhere else. During your time exploring and scouting the next restaurant, you'll learn to discover why many foodies call Denver home. There are many hidden gems scattered throughout the city waiting for you to discover.
Denver restaurant coupons and discounts allow you to try new foods and discover what is close to you. DiningOut Passbook allows you to explore the Denver food scene among the various neighborhoods and culinary influences. You can enjoy the American fare of burgers, pizza, and sandwiches, but also different cultural dishes like Mexican, Italian, Japanese, and more.
Not only is there diversity in the food, but also the beer and alcoholic beverages that many of these restaurants serve. You can find standard drinks, and amazing brews — but also Denver's own spin and creativity when it comes to its drinks.
Explore Neighborhoods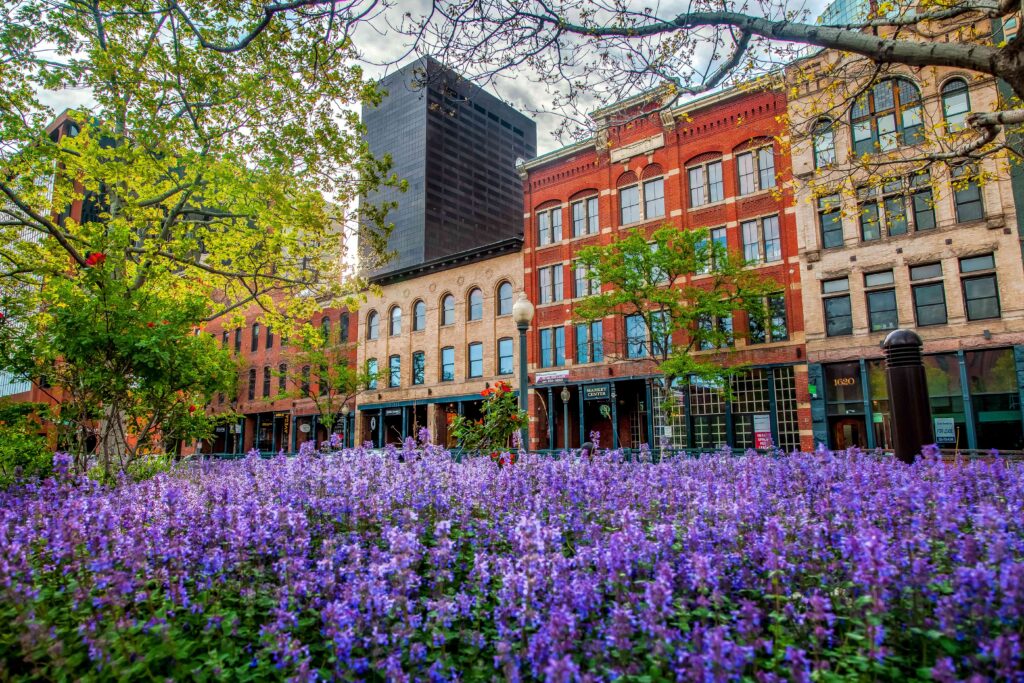 As you search for the next restaurant to try from Denver restaurant coupon books, you will inevitably find yourself in new and different neighborhoods. Through these new adventures, you become more familiar with different parts of the city and get introduced to new influences and opportunities. The RiNo neighborhood is full of work from local artists with murals on nearly every exposed surface. Discover the great views from the LoHi neighborhood as you dine with a perched view of downtown Denver.
During your time spent traveling to the next restaurant from your Denver coupons restaurant book, opportunities for exploration increase. You may pass by a museum or store that piques your interest. No longer do you need to know a longtime local to explore a city. DiningOut Passbook will take you to the streets and restaurants that are always full of locals.
Go Out More for Less
If you are a foodie looking for your next favorite dish, DiningOut Passbook introduces you to hundreds of new restaurants at a lower cost. Exploring the food scene of a city can become expensive overtime. With a guide with exclusive discounts, you can enjoy more dining options for less. This allows you to continue exploring without spending an exorbitant amount.
DiningOut Passbook has a total savings of around $4,000 – making it so much more than just a Denver restaurant coupon book. There are deals like the 2-for-1 options along with other discounts to help you save money in the long run. The more usage you get out of a Denver coupons restaurant book the more you save. Some of the deals could introduce you to restaurants that are close to you that you never had a chance to try till now. This is also a great opportunity to try new foods with friends or introduce one of your favorite dishes to others to enjoy.
If you are avid about trying the restaurants in your area, then this is the perfect time to take advantage and order a Denver coupons restaurant book. The cost savings only increase as you use it more and find new dishes to enjoy. With the purchase of DiningOut Passbook, the investment pays for itself in as little as two meals. The more discounts you take advantage of, the more savings will accrue.
Find New Restaurants
A huge perk and benefit to using DiningOut Passbook is the introduction to new restaurants. You can dive into a different restaurant atmosphere and cuisine. Expanding your culinary palette will help you discover dishes you can enjoy at home or search for at restaurants. There may have been restaurants that you never knew about that you would like to try with the list provided.
Your culinary tastes and preferences can expand as you aim to try new restaurants from over 150 spots to choose from. You may finally take the leap to try sushi or change your usual order at a favorite restaurant. These discounts will introduce new restaurants in which you can constantly develop your taste.
Growing Partners
One of the most exciting benefits of the Denver coupons restaurant book is the growing partner base. That means more exclusive restaurant deals get added every year. As DiningOut Passbook is introduced to new cities like Atlanta and Phoenix more restaurants will have discounts for you. This allows you to score more deals for restaurants in the future and add to your total savings.
Should I Get Denver Restaurant Coupon Discounts?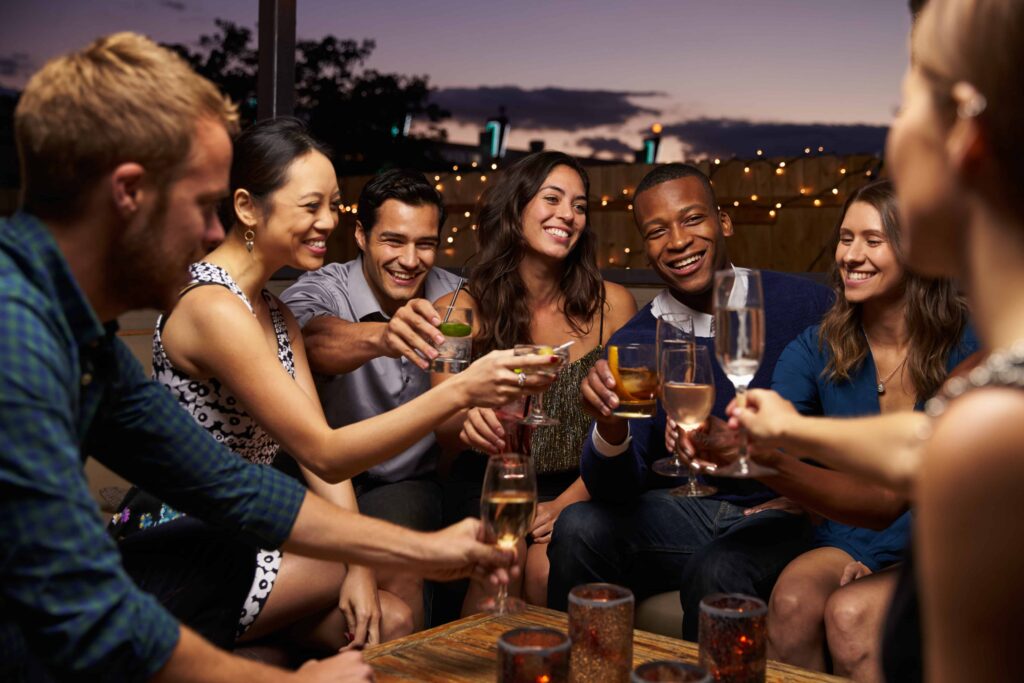 Are you curious about the best restaurants in the capital of Colorado? Check out a Denver restaurant coupon book to discover the benefits of the DiningOut Passbook. With over 150 restaurants participating, there is no shortage of options to try that will last you the whole year. A Denver coupons restaurant book will make you familiar with many areas of the city and surrounding areas. The deals and discounts from the DiningOut Passbook save you money with every use and practically pay for itself.
A Denver restaurant coupon book informs you of the best rooftop restaurants in Denver, the best Denver brunch restaurants, the best date night restaurants in Denver, and so much more. If you are just visiting the mountains, ski resorts, historic gold-mining towns, or exploring the city, by the end of the Denver coupons restaurant book you will know the best local restaurants deals. These deals will introduce you to new and exciting restaurants and dishes downtown and across the Denver metropolitan area.
If you are looking to explore the restaurants and food scene of Denver, then now is a great time to pick up the Denver DiningOut Passbook. If you are a foodie and enjoy trying the menus at restaurants, then this is also a great option for you to save money while enjoying the dining options in your area. DiningOut Passbook is a great option for locals and those who will be traveling to the Mile High City for leisure and exploration. Locals can get deals from restaurants they frequent and tourists can enjoy saving some money during their vacation.
For any deal lovers, Denver restaurant coupons and discounts from DiningOut Passbook will reward you for trying new restaurants and dishes. It's a great way to tour and learn more about a city through the perspective of the food offered.
Get Denver Restaurant Coupons Discounts Now
Order DiningOut Passbook to enjoy savings while dining around Denver. There are many benefits beyond the yearly savings. You can pick from over 150 restaurants and take advantage of 2-for-1 deals and other discounts.
Order your Denver DiningOut Passbook today.